Medico Legal Reporting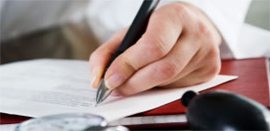 At Gems Physio Clinic we conduct Medico Legal assessments and prepare Medico legal reports for solicitors and insurance companies for musculoskeletal injuries that have been sustained via a wide range of accidents
We are a team of highly experienced HPC/CSP/AACP registered physiotherapists who deal with musculoskeletal problems on a daily basis. Additionally, we are very accustomed to the specific assessments of whiplash type injuries and other musculoskeletal injuries sustained in road traffic accidents. We are members of the Medicolegal Association of Chartered Physiotherapists and have a sound understanding of the medicolegal process.
We have a prompt and efficient booking process and will always offer an appointment within first 48 hours. Additionally, we will always meet guidelines from instructing solicitors and will return reports well within the timeframes assigned.
Corporate Visit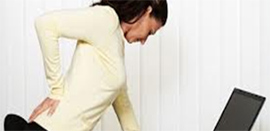 In today`s work place with long hours and days and constant deadlines to meet then it comes as no surprise that your staff may often have headaches, back aches... the list is endless and usually resulting in them taking sick days.
Here at Gems Physio Clinic, we can help to reduce these high stress levels which impact on employee productivity, morale and attendance in a very negative way.
The on-site service which we offer can help address high stress levels in the workplace we can send a team of highly qualified therapists to your work place.
We can address some issues suffered by your employees, leaving them ready and able to give their full attention to work, by increasing their efficiency and drive.
The minimum booking would be a 2 hour slot which can be tailored made to suit your budget and requirements. This would be an excellent staff incentive.